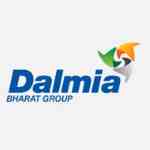 | | |
| --- | --- |
| Company Name: | Dalmia Bharat Enterprises Ltd |
| OldName: | Formerly Dalmia Cement (Bharat) Ltd |
| Group : | Dalmia Group |
| Address: | HO/Corp Office |
| | Hansalaya, 11th & 12th Floors |
| | 15 Barakhamba Road, |
| City: | New Delhi 110001 Delhi Delhi |
| Tel: | 2331 0121 / 23 / 24 / 25 |
| Fax: | 2331 3303 |
| Mktg-Email : | [email protected] |
| HR-Email : | |
| Purchase-Email : | |
| Brands Owned : | Dalmia, Vajram |
---
About the Company :
---
Dalmia Cement (Bharat) Limited (erstwhile Avnija Properties Limited (erstwhile APL)), incorporated in 1996, in initial years has been the investing arm for Dalmia Bharat Sugar and Industries Limited (erstwhile Dalmia Cement (Bharat) Limited). Till May 2010, erstwhile Dalmia Group held 100% shareholding in erstwhile APL, with equity investments of close to Rs. 216 Crore.
In January, 2012 the company announced acquisition of 50% of stake (which later increased to 76%) in Assam based Calcom Cement India Limited (CCIL) and later in September, 2012 announced acquisition of Meghalaya based Adhunik Cement Limited (ACL). In Mar 2014, DCBL has acquired 74% stake in Bokaro Jaypee Cement Limited (BJCL) for a consideration of Rs. 690 crores.
In addition to these inorganic expansions the company is also setting up a Greenfield project of 2.5 MTPA grinding capacity in Belgaum, Karnataka for a total project cost of Rs. 1346 Crore.
---
Latest News :
Dalmia Cements has raised investment worth Rs..31,000 million through its investment arm Dalmia Cement Ventures and is planning to set up new cement plants in Karnataka and Rajasthan with 10 million tpa capacity. The projects will be implemented in phases over a period of 2-3 years. The company has also plans to add 35 million tonnes capacity by year 2020 to meet growing demand Dalmia Cement (Bharat) Limited (DCBL) has increased its stake in OCL India from the current 21.7 per cent to 45.4 per cent through an inter se transfer, which is estimated to be around Rs 177 crore.
---
Personnel
Gautam Dalmia
– Joint Managing Director
Pradip Kumar Khaitan
– Director
Puneet Dalmia
– Director
Yadu Hari Dalmia
– Vice Chairman
Jai Hari Dalmia
– Vice Chairman
T Venkatesan
– CEO – ( Cement Division )
V P Sharma
– COO
Chandrasekhar Kini
– Executive Director ( Sales )
J V Gungune
– Executive Director
R A Krishnakumar
– Executive Director
K V Mohan
– Company Secretary
Dharmesh Meena
– Manager – Corporate Communications
Deshraj Singh Rajput
– Deputy Manager – Project
Sanjay Jain
– Director
Ravindra Nayal
– General Manager – E&I – Project
Arindam Acharya
– State Head – Technical Services
Siddharth Tiwari
– Project Engineer (Belgaum/Midnapore/Calcom)
Arun Arya
– Senior Manager – Strategy
Ujjwal Bagde
– Sr.Engineer Commercial
Shailendra Kumar
– Dy General Manager – Technical Services
Ajay Tripathi
– Manager – Karbi Anglong
Animesh Gupta
– Sr. Manager- Projects
Pannalal Kumhar
– Asst. Gen. Mgr – Commercial
Nabaghan Patro
– General Manager – Power Plant (Rajgangapur)
P Rajashekara Raju
– Sr.Executive
Mahendra Singhi
– Group CEO
Anshul Gehlot
– Asst Manager – Yadwad
Ujjwal Batria
– COO
Plant Dalmiapuram Dalmiapuram 621651 Tamil Nadu Tel : 04329-235966/35444 / 35222/04329-235144 & 235166 Fax : 04329-235303/235122
Plant Village Chinnakormerla Mylavaram Mandal Chinna Komerla 516433 Mylavaram Cuddapah Andhra Pradesh Tel : 08560-272431/434 Fax : 08560-272420
Plant Tamaraikulam Ariyalur Cement Works Ariyalur 621705 Ariyalur Ariyalur Tamil Nadu Tel : Tel :09865165155
Plant Umsoo Mootang Thangskai Village, Lumpshong Thangskai 793200 Khliehriat Jaintia Hills Meghalaya Tel : 096128-95628/629/9436997827/28/084728 -44999 Email: [email protected]
Branch Office Fagun Mansion, 4th Floor 26 Ethiraj Salai Chennai 600105 Tamil Nadu Tel : 28279933/28273904 Fax : 28276508 Email : [email protected]
Plant Dauna Power Plant Banka District Dauna Rajaun Banka Bihar
Plant Deoghar Power Plant Chapariya Deoghar Deoghar Jharkhand
Plant Jawaharpur Sitapur Sitapur Sitapur Surguja Chhattisgarh Tel : 5862-258545/52
Plant Kuiyan P.O. Areli Kuiyan Powayan Shahjahanpur Uttar Pradesh Tel : 5841-275540/275539
Plant Padampur, Bada Hariharpur Saraikela Kharaswan District Padampur 832402 Saraikela West Singhbhum Jharkhand Tel: 0657-6628400
Site Village – Padampur, Behind P.G.C.I.L Substation Adityapur Kandra Road, Padampur 832402 Saraikela West Singhbhum Jharkhand Tel : 0657-6628400 Fax : 6688440
Plant Yadwad, Gokak Yadwad 591136 Belgaum Karnataka Tel: 7760961390
Plant Refractory Unit : P.Box-10, Jam Khambalia-361 305, District Devbhumi, Dwarka Dwarka 361335 Jamnagar Gujarat Tel: 02833 234112/234037 Fax: 02833 234038 Email: [email protected]
Plant Refractory Unit: Plot No 8 & 13 Phase-III, Lamtara Industrial Area, Katni Katni 483501 Katni Madhya Pradesh Tel: 07622 266259/266306 Fax: 07622 266306 Email: [email protected]
HO/Corp Office Hansalaya, 11th & 12th Floors 15 Barakhamba Road, New Delhi 110001 Delhi Delhi 2331 0121 / 23 / 24 / 25 2331 3303
---
---