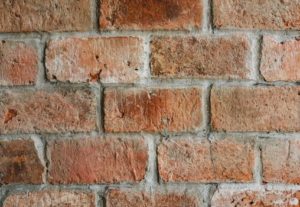 Claybricks in India is widely present in Indo Gangetic plains spreading from Punjab to West Bengal. It is a traditional industry tracing way back to older civilizations. Despite its ancient uses, the industry rarely use mechanizations and mostly use manual labours.
They operate mostly use leased land on open space without electricity.
Bricks are an important basic construction material which is required in all spheres of constructional activities and constitute about 13 percent of the total cost of building.
It has been established that the use of clay bricks provide a superior and comfortable physical living environment than the use of other materials as far as residential construction is concerned. Despite all initiatives to introduce alternative walling materials like compressed earth block, fly-ash brick, AAC, it is envisaged that burnt clay bricks would still occupy the dominant position.
Currently, there are more than 140,000 brick units present across India.
Fly ash brick industry continues to grow
Realty sector has tepid demand in recent years has hurt suppliers of construction material but small entrepreneurs manufacturing fly ash-based bricks have their hands full.
Fly ash bricks are always in demand. These bricks are environmental friendly and cost effective than conventional red bricks. Govt policy also helps as the guidelines of Government of India, any government project coming up within a 100 km radius of a thermal power plant must use fly ash bricks. This makes small players near the metropolitan cities market better, however smaller cities do have to convince others to use fly ash bricks.
Autoclaved Aerated Concrete in India
Autoclaved Aerated Concrete is catching up in India with more than 75+ players operating in India. It is spread across metro cities as well as in tier I cities and is becoming a sunrise industry. The demand is catching with architects patronizing for high storey buildings. Since AAC is 80% air it is lighter and thereby reduces the load and brings down the cost. It is also quick to install, and can be cut to any desired size. It is also a good insulator of heat and sound, provides great ventilation and a long life.
The only disadvantage is costly compared to regular concrete, and its load carrying capabilities are also less. Many contractors are not familiar with AAC and also it is the case of few suppliers. However, with more players awareness is being built up in India considering the advantages.
LIST OF ALL BRICKS / FLY ASH /AAC MANUFACTURING COMPANIES IN INDIA