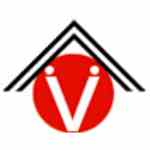 | | |
| --- | --- |
| Company Name: | Visaka Industries Ltd |
| OldName: | |
| Group : | |
| Address: | Corp Office |
| | Visaka Towers, 1-8-303/69/3 |
| | S P Road |
| City: | Hyderabad 500003 Rangareddy Telangana |
| Tel: | 040-27813833 |
| Fax: | 27813835 |
| Mktg-Email : | [email protected] |
| HR-Email : | |
| Purchase-Email : | |
| Brands Owned : | |
---
About the Company :
Visaka Industries was established in 1981 to manufacture corrugated cement fibre sheets. With the initial production capacity of 36,000 tons per year, the first factory in Patancheru, Andhra Pradesh commenced the commercial production of the cement sheets in 1985. The company diversified into textiles in 1992.
In August 2017, the company is planning an expansion programme with an investment of Rs. 1000 million to set up a new manufacturing unit for V-boards at Jhajjar district in Haryana. The company's board has approved the project and the company is likely to commence commercial production by 2018.
In March 2019, the company has commissioned the new facility in Jhajjar.
---
Personnel
G Vivekanand
– Chairman
K V Surya Naryana
– President – Corporate Communications
U S Rath
– Director
Vamsi Gaddam
– Managing Director
---
Plant Rairakhole Power Plant Mahalamunda Village Rairakhol Sambalpur Sambalpur Odisha
Plant Paramathi, Sy.No. 170/1, Manikantham Village Velur Taluk, Nammakkal District Paramathi 637207 Namakkal Tamil Nadu Tel: 04268-250370 / 250380/250320 Fax: 04268-251376 Email: [email protected]
Plant Gat.No.70/3A & 70/3A/3&70/1B &70/1C Sahajpur Industrial Area, Nandur Village, Nandur 421202 Daund Pune Maharashtra Tel: 02119-242112 Email: [email protected]
Plant Plot No. 11-12, Changsole Mouza Bankibundh, Salboni Midnapore 721101 Paschim Mednipur West Bengal Tel: 03227-285890/285852 Email: [email protected]
Plant Survey No. 90/2A,90/2B,27/1 G Nagenhalli Village, Kora Hobili Kempanadodderi 572138 Tumkur Karnataka Tel: 0816-6531743 / 2018633 / 2018637 /99804-22544 Fax: 0816-2268666
Plant Textile Division, Sy.No. 179/180, Chiruva Village Mouda Taluq, Chiruva Mouda Nagpur Maharashtra Tel: 07115-239068 Fax: 07115-239065 Email: [email protected]
Plant Plot No. 1994, Village Paramanpur P S Sason, Maneswar Tehsil Parmanpur 768200 Sambalpur Odisha Tel: 0663-6499135, 7504990281828384 Fax: 08678-287586 Email: [email protected]
Plant Survey No. 385/386, Kanchikacharla Jujjuru Village, Veeralapadu Jujjuru 521181 Veerullapadu Krishna Andhra Pradesh Tel: 08678-287566 / 287430 Fax: 08678-287586 Email: [email protected]
Plant Village Kannawan, P S Bacharawan Maharaj Ganj Bachrawan 229301 Rae Bareilly Uttar Pradesh Tel: 0535-2621280 /2621281 /2621282 Fax: 0535-2621258 Email: [email protected]
Corp Office Visaka Towers, 1-8-303/69/3 S P Road Hyderabad 500003 Rangareddy Telangana 040-27813833 27813835
---