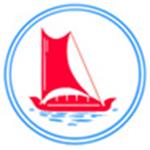 | | |
| --- | --- |
| Company Name: | Travancore Cements Ltd |
| OldName: | |
| Group : | |
| Address: | Branch Office |
| | P O Nattakom |
| | |
| City: | Nattakom 686013 Kottayam Kerala |
| Tel: | 0481-2361371,2361372 |
| Fax: | 0481-2362354 |
| Mktg-Email : | [email protected], [email protected] |
| HR-Email : | |
| Purchase-Email : | |
| Brands Owned : | |
---
About the Company :
The Travancore Cements Limited was incorporated in the year 1946. The company started manufacture of Grey Cement in the year 1949. The licensed capacity of the plant was 50,800 tones of Cement per annum.
During 1959, the company diversified into the production of white Portland Cement. The installed capacity for the production of White Cement is 30000 tonnes per annum. Till 1974, the Company was manufacturing both White Cement and Grey Cement in the same plant, distributing the production of the two, over certain periods in a year. Since 1974, the company manufactured White Cement alone, as the demand for White Cement went up.
During the last 60 years of its existence, TCL has diversified its activities to related areas by adding "Vembanad' brand ordinary portland cement, 'Super Shelcem' brand Cement Paint and 'Shelprime' dry Cement Primer besides 'Sheltex' Acrylic Emulsion Paint for interiors and exteriors to its products range.
The Travancore Cements Limited is the only manufacturer, perhaps in the whole world, producing White Cement from a raw material other than conventional limestone. The main raw material of TCL is lime shell, which is dredged out of Vembanad Lake, one of the backwaters of Kerala. As it does not contain any magnesium oxide, the White Cement made out of lime shell is highly durable and superior in quality.
---
---
Branch Office P O Nattakom Nattakom 686013 Kottayam Kerala 0481-2361371,2361372 0481-2362354
---