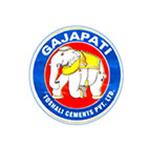 | | |
| --- | --- |
| Company Name: | Toshali Cement Pvt Ltd |
| OldName: | |
| Group : | |
| Address: | Corp Office |
| | 5th Floor, South Wing, 'RAJAPRASAADAMU' |
| | Plot No. 6, 6A, 6B Botanical Garden Road, Kondapur |
| City: | Hyderabad 500084 Rangareddy Telangana |
| Tel: | 040-23700675 / 23801981 |
| Fax: | 23801982 |
| Mktg-Email : | [email protected] |
| HR-Email : | |
| Purchase-Email : | |
| Brands Owned : | Gajapati |
---
About the Company :
Toshali Cements is promoted by technocrats with successful track record in India as well as West Africa.
The group runs six cement plants spread in four countries with a total capacity of about 3.5 Million Tonnes of Cement. It sells under the brand name GAJAPATI. It has two plants in India one in Orissa and the other in Andhra Pradesh.
The Orissa plant is located at Ampavalli in Koraput district and it has a capacity of 200,000 mn t of cement per annum. The Andhrapradesh plant is located at Bayyavaram in Visakhapatnam district and it was capacity of 150,000 mn t per annum.
---
Personnel
Ms M Rajya Lakshmi
– Managing Director
VSC Bose
– Executive Director
M Surendra
– Director – Operations
K Gupta
– Manager
Prasad Chakrapani
– Plant Head (Vizag)
Santhosh Kumar Kuppili
– Engineer – Process
Garugubilli Satish
– Engineer – Process
Tapas Samal
– Engineer – Instrumentation
Other Office Address
Plant Ampavalli Cement Works Off NH43, Pottangi Tehsil Ampavalli 764039 Pottangi Koraput Odisha Tel : 09948291982/85 Email: [email protected]
Plant Bayyavaram Grinding Works Kasimkota Mandal Bayyavaram 531031 Kasimkota Visakhapatnam Andhra Pradesh Tel : 08922-244550 Fax : 08922-244570 Email : [email protected]
Corp Office 5th Floor, South Wing, 'RAJAPRASAADAMU' Plot No. 6, 6A, 6B Botanical Garden Road, Kondapur Hyderabad 500084 Rangareddy Telangana 040-23700675 / 23801981 23801982
---