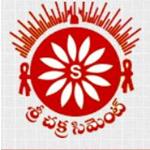 | | |
| --- | --- |
| Company Name: | Sri Chakra Cements Ltd |
| OldName: | Formerly Goldstar Cements Ltd |
| Group : | |
| Address: | Corp Office |
| | Concrete House, 6-3-668/10/66 Durganagar Colony |
| | Panjagutta |
| City: | Hyderabad 500082 Rangareddy Telangana |
| Tel: | 040-66612374 / 66614633 |
| Fax: | 040-23404657 |
| Mktg-Email : | [email protected]/[email protected] |
| HR-Email : | [email protected] |
| Purchase-Email : | |
| Brands Owned : | |
---
About the Company :
The company was set up under the name of Parthasarathy Cements and Industries at Hyderabad in Andhra Pradesh in 1981. It was promoted by S Ramachandra Rao, P. Thakkur Prakash Rao, P. Haranath, P. Krishnaprasada Rao and their associates. The main activity of the company is manufacture of cement.
The company came under the provisions of Sick Industrial Companies Act, 1985, and a reference was made to the Board for Industrial and Financial Reconstruction in 1987. In 1988, the company was taken over by N Krishna Mohan and VV Seetharamanjaneyalu associates as per approval of IDBI. Subsequently, the name was changed to Goldstar Cements Limited.
In 1996, the name of the company was changed from Goldstar Cements to Sri Chakra Cements. The manufacturing plants of the firm are located in the Guntur and Vizianagaram districts of Andhra Pradesh.
---
Personnel
K Vijaya Kumar
– Joint Managing Director
N Krishna Mohan
– Chairman & Managing Director
V V Seetharamanjaneyulu
– Director
Nendraganti Krishna Mohan
– Chairman
Vijay Kumar Kapilavai
– Managing Director
Krishna Prakash Patnaik
– Director
Prasad Daita Mallikarjuna
– Director
Umashankar Nendragati
– Company Secretary
Shankar Rao
– Marketing Manager
Venkatesh Bellala
– Sr. Engineer
Ramana Naik
– Manager – Mechanical
Other Office Address
Plant Karampudi, Narasimhapuri, Gurazala Taluk, Gurazala 522614 Gurazala Guntur Andhra Pradesh Tel : 9703219022 Email : [email protected]
Plant Annamarajupeta Cement Works (Grinding Unit) Alamanda, Jami Mandal Annamrajupeta 535240 Jami Vizianagaram Andhra Pradesh Tel : 9703219007 Email: [email protected]
Branch Office D.No.4-64/3, Padmavathipuram Tiruchanur Road Tirupati 517503 Chitoor Andhra Pradesh Email: [email protected]
Branch Office D.No.50-92-6, Sanathipuram, Behind Kinnera Mess Visakhapatinam 530016 Visakhapatnam Andhra Pradesh Tel : 0891-2558133 Email: [email protected]
Corp Office Concrete House, 6-3-668/10/66 Durganagar Colony Panjagutta Hyderabad 500082 Rangareddy Telangana 040-66612374 / 66614633 040-23404657
---