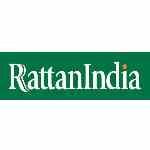 | | |
| --- | --- |
| Company Name: | Rattan India Power Ltd (Cement Division) |
| OldName: | Formerly Indiabulls Power Ltd |
| Group : | |
| Address: | Corp Office |
| | S P Centre, C Wing |
| | 41-44, Minoo Desai Marg, Near Radio Club, Colaba |
| City: | Mumbai 400005 Mumbai Maharashtra |
| Tel: | 022- 61100703/ 3989 5555/90290 81121 |
| Fax: | 6743 0522 |
| Mktg-Email : | |
| HR-Email : | |
| Purchase-Email : | |
| Brands Owned : | |
---
About the Company :
Rattan India (formerly Indiabulls Group ) is one of the country's leading business houses with business interests in Power, Housing finance, Real Estate and Infrastructure. Indiabulls Group companies are listed in Indian and overseas financial markets. The Net worth of the Group is Rs 19,320 Crore and the total planned capital expenditure of the Group by 2013-14 is Rs 35,000 Crore.
In July-2014, the promoters of Indiabulls Group (Mr Sameer Gehlaut, Mr Rajiv Rattan & Mr Saurabh Mittal) restructured their holdings with power business being handled by Mr Rattan. Furthermore, as per the terms of restructuring, Mr Rattan ceased to have any rights/interests in Indiabulls Brand and IPL & IIPL was rebranded to RattanIndia Power Limited and RattanIndia Infrastructure Limited respectively in December, 2014. RPL is currently developing two 1,350 MW (5 units of 270 MW) in Amravati district of Maharashtra, named Amaravati Power Project-I (APP-I) and Amaravati Power Project-II (APP-II). The company through its wholly-owned subsidiary RattanIndia Nasik Power Limited (RNPL)also has two 1350 MW (5 units of 270 MW )coal-based thermal power plants (TPP) projects under development in Nashik district of Maharashtra which are named as Nashik Power Project-I (NPP-I) and Nashik Power Project-II (NPP-II).
The company has signed long term PPAs for 25 years of 1200 MW total capacity on net basis with Maharashtra State Electricity Distribution Company Limited (MSEDCL) at revised tariff. Plant has gradually ramped up with all 5 units currently operational. FY16 was first full year of operation of the Company, and the plant achieved a PLF of 63% during Q4FY16. During Q1FY17, it achieved a PLF of 48% with PAF of 100%. However, in Q2FY17, Q3FY17 and Q4FY17 the PLF was very low at 3%, 10% and 3% respectively despite the PAF being 100% throughout. This is because MSEDCL did not buy much power from them due to low demand, and the lower position of RIPL under the 'Merit Order'. However, MSEDCL has paid capacity charges towards fixed costs.
5/25 scheme "Flexible Structuring of loans" has been implemented by the banks (with exception of PFC and LIC), for the term loans in Sep 2015 (cut-off date), by which average tenor of loans has increased from 11.6 years to 17.5 years in FY16.
In 2015, the company has ventured into cement manufacturing by setting up a 1.65 mtpa cement grinding unit in Sinnar near its power plant. It will source clinker from other producers and utilize power and flyash from its own power plant. The project operations is carried out by Eurotas Infrastructure Ltd, a subsidiary of Rattan India.
Personnel
Rajendra Kumar Sugandhi
– CEO
Mehul Johnson
– President
Murali Subramanian
–
Saket Chamlate
– Engineer – Electrical
Naresh Kumar Maan
– Manager – C&I (Amaravati)
Sachin Petkar
– Manager – Operations
Anjali Rattan Nashier
– CEO – Solar Business
Rajiv Rattan
– Chairman
Sameer Taneja
– CFO
T K Prasad
– Dy. Managing Director
---
Mahendra Prathap Singh
– Project Head – Nasik
Jayant Shriniwas Kawale
– Managing Director
Himanshu Mathur
– Executive Director (Amravati Power Plant)
Mukesh Singhal
– Sr. Vice President (Techno Commercial)
B K Shrikande
– President – Operations (Cement)
Other Office Address
Plant Bhaiyathan TPP (2×660 MW) Sarguja district Bhaiyathan Surajpur Surguja Chhattisgarh
Plant Amaravati Amaravati Nashik Maharashtra
Plant Nashik Thermal Power Plant ( 5 x 270 MW) Sinnar Sinnar 422112 Sinnar Nashik Maharashtra Tel: 0712-3982503
Plant Latur Power Plant Raigad District Latur Road Chakur Latur Maharashtra
Plant Gobindpura Thermal Power Project Gobindpura Rajpura Patiala Punjab
Branch Office 5th Floor, Tower-B, Worldmark 1, Aerocity, New Delhi 110037 Delhi Delhi Tel : 011- 66612666 Fax : 011-66612777
Plant Sinnar Cement Grinding Unit Sinnar 422112 Sinnar Nashik Maharashtra
Corp Office S P Centre, C Wing 41-44, Minoo Desai Marg, Near Radio Club, Colaba Mumbai 400005 Mumbai Maharashtra 022- 61100703/ 3989 5555/90290 81121 6743 0522
---
Products & Services Offered
Independent Power Producers
Cement
---