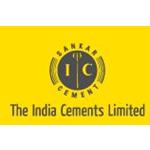 | | |
| --- | --- |
| Company Name: | India Cements Ltd |
| OldName: | |
| Group : | |
| Address: | HO/Corp Office |
| | Coromandel Towers |
| | 93 Santhome High Road, Karpagam Avenue |
| City: | Chennai 600028 Tamil Nadu |
| Tel: | 28521526 / 28555149 / 28555154 / 28529282 / 28520853 |
| Fax: | 28521753 / 28515052 |
| Mktg-Email : [email protected] | |
| HR-Email : | |
| Purchase-Email : | |
| Brands Owned : | Sankar, Raasi Gold, |
---
About the Company :
---
India Cements Ltd a major cement producer has successful brand like Coromandel King-Sankar Sakthi-Raas i Gold, Coromandel-Sankar-Raasi, Blended Cement and Sulphate Resisting Portland Cement (SRC). As of December 2018, it had seven operating units in Tamil Nadu and Andhra Pradesh. Also, including Trinetra Cement Ltd, the company's subsidiary, had 10 operating units with capacity of 15.5 million tonnes per annum (MTPA).
Coromandel Electric Company Ltd became a subsidiary of the company during FY12. Its subsidiaries include Industrial Chemicals and Monomers Ltd, ICL Financial Services Ltd, ICL Securities Ltd, ICL International Ltd and Trishul Concrete Products Ltd, among others.
---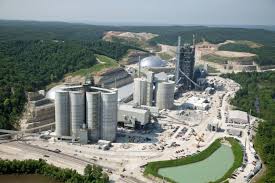 India Cements Ltd is planning to expand its cement production capacity in Chilamkur in Yerraguntla in YSR Kadapa district of ...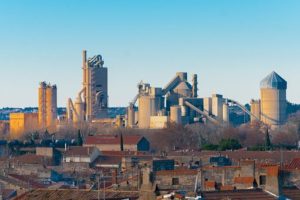 India Cements to expand its cement unit at Alathiyur in Senthurai taluk in Perambalur district in Tamil Nadu with an ...

Personnel
N Srinivasan
– Managing Director
A Sankarakrishnan
– Director
B S Adityan
– Director
K P Nair
– Director
N R Krishnan
– Director
R K Das
– Director
V Manickam
– Director
Subramanyam
– Secretary
Ms Rupa Gurunath
– Director
M Jose Varghese
– General Manager ( Production )
J Thirumeni
– Sr. Vice President – Mfg
Madhusudanarao Konjeti
– General Manager
Senthilraj Sankaran
– General Manager – Technical
Vijayan Ganesh
– General Manager – H R
Rajesh Kumar
– Chief Manager- Plant
Sazi Rajendran
– Dy.Manager – Banswara Plant
Arun Kumar Sarjana
– Sr. Manager – Process (Prodattur)
Chandramouli V
– Vice President – H R
Rajan Ramani
– Vice President
Kandaswami Rajendran
– Vice President
Krishnachander R
– Sr. Vice President
T.V.S Prasad Rao
– Dy. Manager – Electrical
Sushil Gulati
– Manager – Process Dept (Kota)
Rajesh Kumar
– Chief Manager
---
Plant Chilmakur Yerraguntla Chilamkur 516310 Pamur Prakasam Andhra Pradesh Tel : 08563 276150/74/275158 Fax : 08563 276155/275154 Email : [email protected]
Plant Yerraguntla Yerraguntla 516309 Prodattur Cuddapah Andhra Pradesh Tel : 08563 275158 Fax : 08563 275154 Email : [email protected]
Plant Raasi Cements Ltd Vishnupuram, Wadapally Wadaparthy 508355 Bhongir Nalagonda Telangana Tel : 08689 228580/228427 Fax : 08689 228447 Email : [email protected]
Plant Dalavoi P O TSN Nagar, Thalavoi (South) 621730 Sendurai Ariyalur Tamil Nadu Tel : 04329 248201/221 /248222 Fax : 04329 2482248/246302 Email : [email protected]
Plant Malkapur Village Tandur Mandal Malkapur 500157 Chevella Rangareddy Telangana Tel : 08411 246324/242301/326 Fax : 08411 246302 Email : [email protected]
Plant Sankari Cement Works B-6, Rajaji Street, 1st Floor, Swarnapuri Salem 636004 Tamil Nadu Tel : 04283-240387/359 Fax : 0427 240051 Email : [email protected]
Plant Sankarnagar Cement Works 25-B2/T.S.N. High Road, Opp. Vetinary Hospital, Tirunelveli Junction, P.O. Sankarnagar Thirunelveli 627357 Tamil Nadu Tel : 0462-2300395/2300200/211 /0462/221 – 2300221 – 2300 225 Fax : 2300595/294 Email : [email protected], [email protected]
Branch Office White House, Block III 'B', 3rd Floor 6-3-11951/1 Kudnanbagh, Begumpet Hyderabad 500016 Rangareddy Telangana Tel : 040-23415980 Fax : 23417324 Email : [email protected]
Plant Ennore Cement Grinding Unit E B Port Road, NCPTPP Road, Vallur Village Chennai 600120 Tiruvallur Tamil Nadu Tel : 044-27966495/6479/7155 /044-27966229 Fax : 27966307 Email : [email protected]
Plant Parli Cement Grinding Unit Parli Vaijynath Parli 431520 Parli Bid Maharashtra Tel : 02466-222244/224822/226903 Fax : 224822 Email : [email protected]
HO/Corp Office Coromandel Towers 93 Santhome High Road, Karpagam Avenue Chennai 600028 Tamil Nadu 28521526 / 28555149 / 28555154 / 28529282 / 28520853 28521753 / 28515052
---