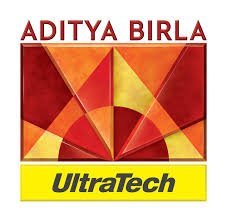 | | |
| --- | --- |
| Company Name: | Ultratech Cement Co Ltd |
| OldName: | Formerly L&T Cement |
| Group : | Aditya Birla Group Company |
| Address: | Registered Office |
| | "B" Wing, 2nd floor, Ahura Centre |
| | Mahakali Caves Road, Andheri East |
| City: | Mumbai 400093 Mumbai Maharashtra |
| Tel: | 66917800 |
| Fax: | 66928109 |
| Mktg-Email : | [email protected] |
| HR-Email : | |
| Purchase-Email : | |
| Brands Owned : | Birla White, Birla Grey, Ultratech, Kamal |
---
About the Company :
---
Ultratech Cement is erstwhile L&T Cement has currently an annual cement production capacity of 18.2 million tonnes. It has five integrated cement plants at Awarpur, Tadapatri, Jafrabad, Kovaya and Hirmi. It has also got 22 ready-mix-concrete plant across the country. The company belongs to Aditya Birla Group and consolidation process had been completed to hive out a new cement division by forming Samruddhi Cement Ltd by merging Ultratech and Grasim Cements Ltd.
Following the merger of Samruddhi with Ultra Tech Cement , the latter has a combined cement production capacity of 52 million tonne per annum and 500 MW of thermal power plants that meet 80 percent of its electricity requirement. The company boasts of a pan India market share of 19 percent.
In June 2018, the company is planning to raise Rs 9,000 crore via an issue of redeemable, non-convertible debentures on a private placement basis
---
Latest News :
UltraTech has launched new special type concrete "Ultratech Freeflow" and "Ultratech Hypercon" which provides sleek, superior and higher durability. These concrete do not require vibrators for compaction.
---
Error: View 54ce7c1dg3 may not exist
Personnel
Kumara Mangalam Birla
– Chairman
Ms Rajashree Birla
– Director
R C Bhargava
– Director
G M Dave
– Director
N J Jhaveri
– Director
S B Mathur
– Director
V T Moorthy
– Director
S Rajgopal
– Director
D D Rathi
– Director
S Misra
– Managing Director
O P Puranmalka
– Whole Time Director
S K Chatterjee
– Company Secretary
Ashok Kumar Tiwari
– Vice President – Technical, Mumbai
Taha Ansari
– Operation Head – Bhopal
Amey Dharwarkar
– Manager – Central Procurement Cell – Mumbai
Shri Krishnan Yadav
– Sr. Engineer – E & I – Ghazibad
Chettan Pradap
– Section Head – Mechanical Project – Aurangabad
Ayan Delhi
– Plant Head – Mumbai
Raghu Barigeda
– Head – Project – Bargarh
Pavan Kumar Mundra
– Asst. Manager -Project
Shailesh Gohil
– Engineer – E&I (TPP) – Rajkot
Atul Daga
– CFO
---
Regional Office A Wing, Ahura Centre, 1st Floor, Near MIDC Office, Mahakali Caves Road, Andheri East Mumbai 400093 Mumbai Maharashtra Tel : 6692 8400 Fax : 6692 8401
Plant Awarpur Cement Works P.O. Awarpur Cement Project Awarpur 442917 Koparna Chandrapur Maharashtra Tel : 07173-266 323/430 Fax : 07173-266 339/325
Plant Hirmi Cement Works, P.O.Hirmi, Hirmi 493195 Simga Raipur Chhattisgarh Tel : 07726) 281217/218/221 Fax : 07726- 281572
Plant Gujarat Cement Works (Amerli) Kovaya Village, Kovaya 365541 Rajula Amreli Gujarat Tel : 02794-283 034 Fax : 02794-283 036
Plant Chukkalur Cement Works (AP) Village: Bhogasamudram Bhogasamudram 515415 Tadipatri Anantapur Andhra Pradesh Tel : 08558-288 841 /47 Fax : 08558-288 821 / 31/59
Plant Jafrabad Works (NCCL), Village: Babarkot, Babarkot 365540 Jafrabad Amreli Gujarat Tel : 02794-245 103 Fax : 02794-245 110
Plant Durgapur Cement Works,(WB) Near EPIP plot, Muchipara, Rajbandh 713212 Durgapur West Bengal Tel : 0343-253 3030 / 253 4324 / 253 3361 Fax : 0343-253 3358
Plant Magdalla Works (NCCL), Magdalla Port, Dumas Road Magdalla 395007 Chorasi Surat Gujarat Tel : 0261-272 5175 Fax : 0261-272 6952
Plant Ratnagiri Works (NCCL), MIDC Industrial Estste, Zadgaon Block Ratnagiri 415639 Bid Bid Maharashtra Tel : 02352-223 679 Fax : 02352-221 807
Plant Arakkonam Cement Works, Chetteri Village P.O. Arakkonam Chetteri 631003 Arakkonam Vellore Tamil Nadu Tel : 04177-293 291
Plant Jharsuguda Cement Works, Near Dhutra railway station, Arda 768202 Laikhera Jharsuguda Odisha Tel : 06645-283 161 Fax : 06645-283 108
Plant Aditya Cement Works Adityapuram, Sawa Shambupura Road Adityapuram 312613 Chittorgarh Rajasthan Tel : (01472) 221001-10 Fax : 221020
Plant P.O. Mohanpura Kotpuli Tehsil Kotpuli 303108 Jaipur Rajasthan Tel : (01421) 215719 Fax : 288665
Plant Rajashree Cement Works, Aditya Nagar Malkhed Road, Adityanagar 585292 Gulbarga Karnataka Tel : (08441) 288888 Fax : 08441- 288624/ 288365
Plant Rawan Cement Works Grasim Vihar, Rawan 493196 Baloda Bazar Raipur Chhattisgarh Tel : (07726) 288217-20 Fax : 07726- 288215, 288209
Plant Reddipalayam Cement Works Reddipalayam 621704 Ariyalur Ariyalur Tamil Nadu Tel : (04329) 249240 Fax : 249253
Plant Vikram Cement Works Khor Khor 458470 Jawad Neemuch Madhya Pradesh Tel : (07420) 230830, 235557 Fax : 235524
Plant Birla White Cement Works, Rajashree Nagar P.O. Kharia Khangar Bhopal Garh 342606 Bhim Rajsamand Rajasthan Tel : (02920) 264040 – 47 Fax : 264244 / 264222
Plant Sewagram, Vayor Village (GMDC Joint venture) Abdasa Taluka, Vayor 370511 Abdasa Kutch Gujarat Tel : 02831-279200 Fax : 02831-279279
Plant Aligarh Cement Works (Grinding) Harduaganj, P.O. Kasimpur Power House, Koil Tehsil Kasimpur 202127 Koil Aligarh Uttar Pradesh Tel : 0571-3081900 Fax : 3081902
Plant Bhatinda Cement Works (Grinding) Behing GHTP, P.O. Lehra Mohabat Bhatinda 151111 Punjab Tel : 0164-2756340/826, 2863102 Fax : 2756316/2863184 Email : [email protected]
Plant Dadri Cement Works (Grinding) P.O. Ranauli, Latiffpur, Vidyut Nagar Latifpur 201008 Gautama Buddha Nagar Gautam Buddha Nagar Uttar Pradesh Tel : 0120-2809066/2809056 Fax : 0120-2809014 Email : [email protected]
Plant Ginigera Cement Works (Grinding) Kopal Gangavati Road, Ginigera 583228 Koppal Koppal Karnataka Tel : 08539-286575/201452 Fax : 08539-286574 Email : [email protected]
Plant Hotgi Cement Works (Grinding) Near Railway Station, Hotgi Station 413215 Sholapur South Solapur Maharashtra Tel : 0217-2250304/306 Fax : 2250309/07 Email : [email protected]
Plant Panipat Cement Works (Grinding) P.O. Karad, Israna – Pardana Road, Karad 132107 Israna Panipat Haryana Tel : 09992112031/32 Fax : 011-43851660 Email : [email protected]
Plant Jhajjhar Cement Grinding Unit Jhajjar 124104 Jhajjar Jhajjar Haryana
Plant Gudalur Village, Vedasandur Karur Taluk Vedasandur 624710 Dindigul Tamil Nadu
Plant Villages – Tonki, Temarni, Sondul and Golpura Manawar Tehsil Tonki 454446 Dhar Madhya Pradesh
Plant Dankuni Cement Grinding Unit Hooghly Hooghly 712103 Hooghly West Bengal
Plant Pataliputra Cement Grinding Unit Patliputra 800013 Patna Bihar
Registered Office "B" Wing, 2nd floor, Ahura Centre Mahakali Caves Road, Andheri East Mumbai 400093 Mumbai Maharashtra 66917800 66928109
---